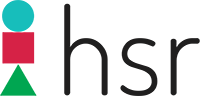 Free educational psychology provision review for your school / college or early years setting


Would your setting be interested in a free review of psychology input to review your SEND provision?
Are you waiting for educational psychology input?
Are you concerned about a child or young person's cognitive ability?
Do you have children and young people on the waiting list for CAMHS?
Have you had children and young people waiting to be seen because they do not reach acceptance criteria?
Is your setting supporting more complex SEND than previously?
Are you able to show progress for children and young people with SEND?
Are needs changing quickly within your setting?
Is the transfer from statements to EHC plans impacting SEND in your setting?
This review can be used alongside existing psychology input to direct future work and recognise areas of strengths.



How we can help you


Our specialist psychologists provide assessments, interventions, consultations, early years services, school services, post-16 services, training and transition services to support a broad range of SEND.



Next steps


To find out more about our services then please contact us and we can arrange for one of our team to visit your education setting. You can contact us in any of the following ways:

Phone: 0161 820 9229
Email: office@hsrpsychology.co.uk
Web: www.hsrpsychology.co.uk



Twitter: www.twitter.com/HSRPsychology



Facebook: www.facebook.com/HSRPsychology