The Code promotes the collaborative use of rehabilitation and early intervention in the compensation process... The Code's purpose is to help the injured claimant make the best and quickest possible medical, social, vocational and psychological recovery. This means ensuring that his or her need for rehabilitation is assessed and addressed as a priority, and that the process is pursued on a collaborative basis.
Assessor's report
Reports will be turned around within a week of assessment and be provided in electronic and paper format to all relevant parties. All reports will be accurately costed according to the information available at the time inline with your client's state. Our expert assessor will be available to respond to any questions from both parties following their report.
Our report will be written in accordance to the Rehabilitation Code (2015) and will focus on the psychological and cognitive impact of your client's injuries and suggested rehabilitative interventions. A brain injury can have a devastating impact on an individual's ability to function as they were prior to the injury. An efficient and comprehensive assessment carried out by one of our expert educational and child psychologists will provide you with all of the relevant information relating to their cognitive, academic and psychological capacity. A detailed understanding of impaired function will increase the chances of effective rehabilitation through appropriate and targeted interventions.
Meet the team
We believe in the importance of an evidence-based approach that is both professional and cost effective. We value our team's ability to provide a broad range of services and share specialist knowledge.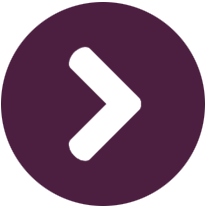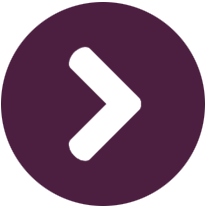 Reasonable recommendations
To reduce the impact of the trauma our expert educational and child psychologists will ensure all recommendations are reasonable, realistic and relevant to your client's unique situation. Possible recommendations could involve further diagnostics, consultant psychological follow-up or psychological and educational interventions, to alleviate any problems caused by their injury.
Client focussed
The rehabilitation needs of your client are the focus of our input and all goals will be specific, measurable, attainable, realistic and within a timescale, or SMART goals. In situations where the individual is in education, recommendations will relate to their educational life in addition to their home life. A child or young person with a brain injury or developmental problem in education often requires significant adaptations to their previous education setting. These adaptations may involve staff training on your client's specific needs, an updated or new education, health and care plan, or a change in education setting. Recommendations relating to potential alterations required will be included in the report. Goals, recommended psychological and educational interventions and psychological input will be included alongside expected cost and likely outcome.
There are many benefits to using our expert educational and child psychologists in the assessment of your client, such as: efficiency, understanding and comprehensive assessments. To find out how we can help you, or to book our services please contact us.
Case managers we work with
We have experience working with lots of case managers, including: