School counselling services
We provide counselling services to education settings to help improve the social, emotional and mental health of children and young people.
What counselling services do we offer?
At HSR Psychology we offer two main counselling services to education settings. Our first counselling service is our 'school commissioned counselling services'. This is where we provide a designated counsellor, supervised by our psychologists, to your education setting who can provide onsite counselling services on a short or long-term placement. Our second counselling service is our 'school counsellor supervision services', which provides counselling supervision and guidance to members of staff within schools providing counselling, or fulfilling a similar role.
There are many benefits of using our specialist psychology service to supervise counselling provision within an education setting.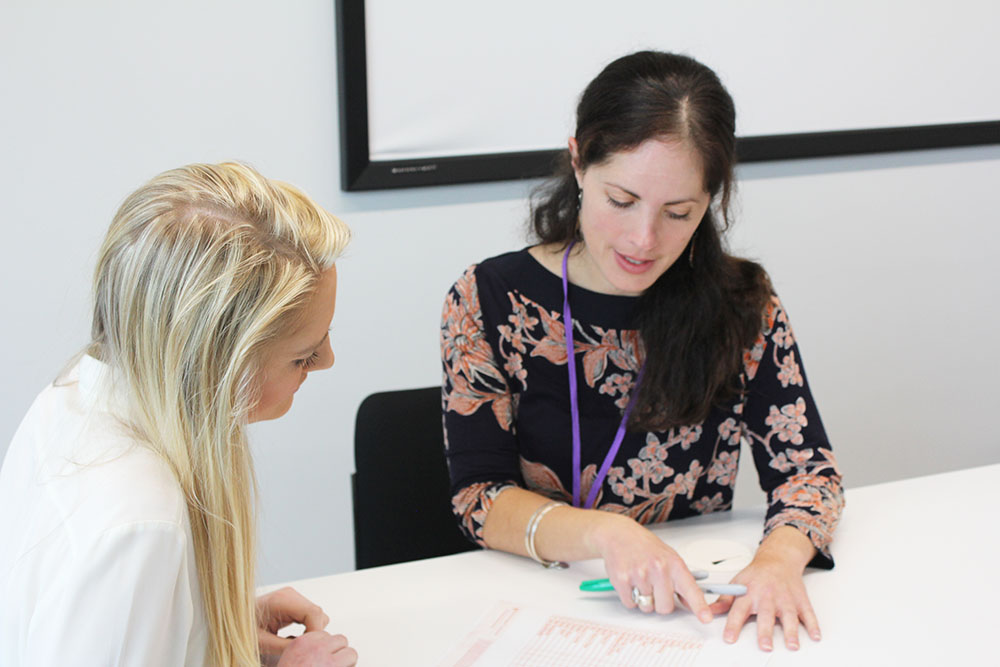 Our school counsellors are registered with the British Association for Counselling & Psychotherapy (BACP), the National Counselling Society (NCS), the UK Council for Psychotherapy (UKCP) or the British Psychoanalytic Council (BPC).
What are the benefits of our counselling service?
Our counselling service brings many benefits to children, young people, education staff and education settings. The benefits include:
Instant access to experienced staff
Education settings can support more complex needs internally
Receiving ongoing, consistent support
Specialist supervision by psychologists
Approaches based on models of supervision
Improved effectiveness of counselling services
Solution-focused approaches
Bespoke services according to needs
Multidisciplinary approach towards counselling
An onsite and integrated service
Sharing of support strategies and best practice
Implementation of supervisory contracts
Our counselling services provide children, young people and education staff with strategies and support to improve their social, emotional and mental health.
Mental health problems in children and young people cause distress and can have wide-ranging effects, including impacts on educational attainment and social relationships, as well as affecting life chances and physical health.
School commissioned counselling services
Recent government guidelines have suggested that school counselling services bring many benefits to students and staff. All secondary schools in Wales, and the majority of secondary schools in England, Northern Ireland and Scotland, have access to school counsellors. The prevalence of counsellors in primary schools is also increasing.
HSR Psychology counselling services are available as a school commissioned service through a service level agreement. Counselling is an effective way to identify emerging social, emotional and mental health needs and address them through specific techniques and strategies. Early needs identification and intervention brings many benefits to your education setting, including:
Improved social, emotional and mental health of students
Immediate access to counselling services for unexpected needs
Addressing emerging needs at all levels to prevent future difficulties arising
Improved concentration and attention
Increased understanding of needs
Our service enables the use of psychologist-designed counselling programmes according to identified needs. Following an assessment therapeutic interventions related to social, emotional and mental health may be carried out by a counsellor, supervised by our psychologists. Our whole team access and approach provides a broad range of complementary therapeutic services.
When would someone need an initial discussion?
Individuals who are interested in any of the following services would require an initial discussion:
School staff and children and young people usually evaluate school based counselling positively, viewing it as an effective way of bringing about improvements in mental health and wellbeing, and helping children and young people to engage with studying and learning. Counselling is viewed as an accessible service, increasing the range of options available to children and young people who need to talk to a professional about issues in their lives.
School counsellor supervision services
Our specialist psychologists offer counselling supervision services for professionals providing counselling and related services within education settings. Our supervision services are suitable for qualified counsellors, counselling psychologists, teaching staff trained in counselling skills and professionals fulfilling a counselling role.
There are many benefits to receiving counselling supervision, such as:
Supporting a counsellor with complex cases
Compliance with ethical guidelines
Easy referrals to our psychologists
Professional advice and guidance
Ensuring an effective service
Making sure counsellors are meeting their professional requirements
Helping to improve counselling skills
A space to discuss professional and role related issues
Providing supervision for counselling services promotes professional development and emotional wellbeing. There are individual and group supervision options available. To provide a safe counselling practice in line with professional guidelines, the British Association for Counselling and Psychotherapy (BACP) advise regular supervision sessions.
Regular and on-going supervision is a distinctive professional requirement of the counselling professions.
Supervision is essential to how practitioners sustain good practice throughout their working life. Supervision provides practitioners with regular and ongoing opportunities to reflect in depth about all aspects of their practice in order to work as effectively, safely and ethically as possible.
Supervision also sustains the personal resourcefulness required to undertake the work.
For accredited counsellors, the minimum amount of supervision required to achieve and maintain BACP accreditation is one and a half hours individual or equivalent per month for each month that counselling is undertaken. Only formal and regular supervision time is counted.
Counselling is a talking therapy which supports children and young people with the exploration and understanding of their feelings or circumstances. At HSR Psychology we provide counselling services to education settings, and counselling supervision services. If you are considering providing a counselling service within an education setting then we are happy to provide a free initial discussion to discuss how we can best support.