What types of group work do we provide?
We offer a broad range of groups for your school to support academic progress in addition to personal development. Our team of psychologists are able to identify groups and areas of need through screening and looking at data sets. Groups will be recommended and designed based on the needs of your students, it is possible to target more than one area of need within a group. Here is an idea of some groups we can provide:
Circle of friends
Social skills
Lego
Language
Resilience
Motor skills
Literacy
Nurture
Spelling
The above is not an extensive list of the group work our psychologists can provide, so please contact us to discuss your school's needs or if you would like a specific group which has not been mentioned.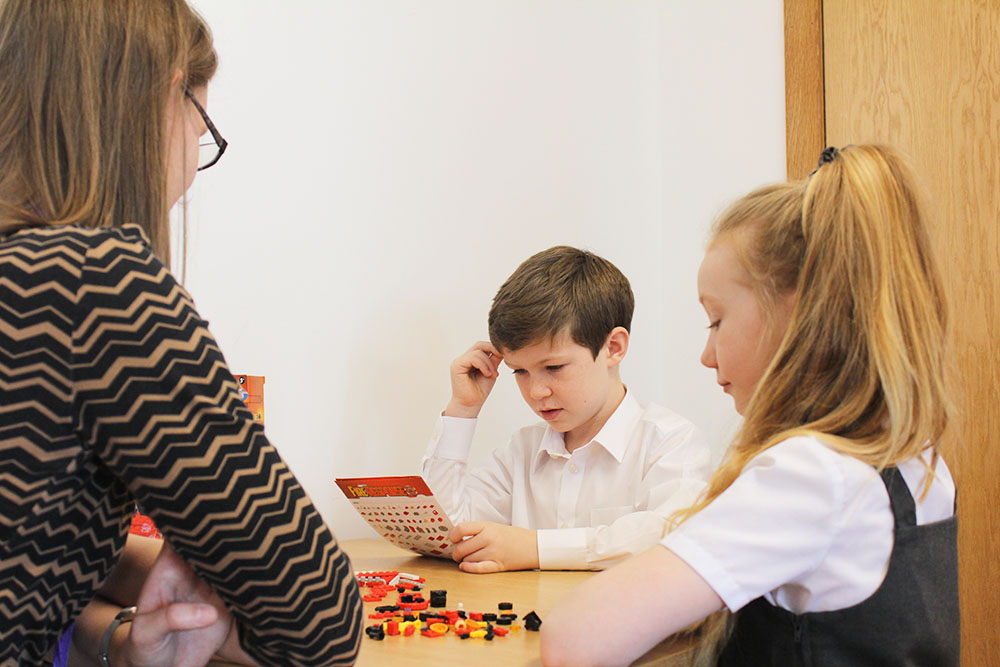 Who is suitable for group work?
Usually, group work targets students who have low to medium level needs, because higher level needs may require a one-to-one intervention. Group work is beneficial for students who need professional support with their teamwork or social skills alongside academic needs.
What are the benefits of group work?
There are many benefits of group work with our psychologists, as it:
Increases attainment
Improves progress
Nurtures friendships and social skills
Enables students to be happy, safe and ready for life's challenges
Provides peer support
Encourages teamwork
Raises confidence
Provides a safe space
Facilitates focussed work
Bespoke and relevant to needs
Increases attendance
Targeted, focused and supportive group work can transform a student's perspective of school and their learning experience.
Who carries out group work?
Psychological group work can be carried out by all of our specialist team of psychologists. To make our services as cost effective for schools we also provide group work delivered by our assistant educational psychologists.
What happens during group work?
A supportive group provides students with an equal chance to talk and listen to others which encourages changing perspectives. Each group varies depending on the focused work taking place. Our team incorporate specific skills and techniques through engaging tasks and activities.
What happens after group work?
Group work can take place over a set amount of time or be ongoing, either way there will always be a review and updates regarding the progress within our groups. During a review it might be necessary to change the members of a group to reduce distractions or to adapt the focus if students are progressing well. Group work may highlight a previously unidentified need within a student, in which case we would recommend an individual intervention or an assessment. A review will happen after the group has ended in order to assess the impact of our groups within your school.
Group work is highly effective in narrowing the gap and encouraging positive change within your school along with many other benefits. To find out more about how our group work can benefit you or to book now, please contact us to talk to one of our team.