Pupil referral units (PRUs)
Our clinical, counselling, educational and child psychology service to primary and secondary pupil referral units (PRUs) can work with the PRU, current school, young person and their family, where possible, to give an increased chance of children and young people living happy, healthy and fulfilled lives.
A consistent, specialist joined-up approach provides much needed support during the time spent in a PRU, and improves the chances of a smooth and effective transition between settings. Our specialist psychologists work closely with students to take a holistic approach and support them in becoming happy, safe and ready for life's challenges.
How do we work with the local authority?
We support and complement any existing provision provided by the local authority whilst responding quickly to changing needs. Working with the local authority allows us to provide a joined-up service to cover statutory, non-statutory and therapeutic needs.
What services do we offer to PRUs?
We offer a broad range of specialist services to PRUs in order to achieve maximum impact and increase emotional wellbeing. The backgrounds and experiences of students can vary dramatically so we offer a broad range of specialist psychological services and techniques. Having a broad creative toolkit assists our professionals in working with harder to reach students.
Specialist services
Our psychologists offer specific assessments, and consultation within PRUs. We are aware of challenges facing PRUs so we provide services on the whole school level, in addition to individual and targeted levels, to reduce the impact of challenges and to maximise available resources. We can support settings in implementing NICE guidelines for specific conditions. Integrating policies, such as Mental Health Matters into PRUs promotes mental health and wellbeing in everyday life. Having a clinical, counselling, educational and child psychologist's guidance will make official guidelines relevant to individual settings without adding extra stress.
Joined-up services
Being a flexible, independent clinical, counselling, educational and child psychology service gives us the flexibility to work with PRUs, the student's current school and parents or carers, where appropriate. We keep the end goal of a happy and successful transition at the forefront of our work, ensuring that our priorities are aligned with staff and the views of the student. We can work directly with a student's current to school to ensure effective procedures are in place and staff have the training and knowledge to provide support when the student returns. Our services can also be used to improve home-school relationships and communication. Strong home-school relationships and consistency across students' environments increases the efficiency of interventions and teaching.
Services for children and young people with looked after and adopted status
Our clinical, counselling and educational psychologists have extensive specialised experience working with children and young people who have looked after and adopted status. Children and young people with looked after and adopted status can have specific complex needs affecting their mental health and wellbeing, and could be the cause of their movement to a PRU. Consistent and ongoing collaboration can take place to support long lasting change and have a positive effect within the lives of children and young people with looked after status.
Do we carry out statutory work?
We carry out statutory work as part of our high quality, comprehensive psychology service in addition to non-statutory and therapeutic work.
What is included in non-statutory work?
Non-statutory work includes a variety of our services. Therapeutic support is a specialist service we offer which is extremely beneficial for students in PRUs to work on skills and techniques to support them in their future life. Therapeutic support can be carried out by clinical, counselling, educational and assistant psychologists on an individual and group basis. Consultancy work can be used in a way best suited to the needs present within a PRU, including parent and professional liaison. Non-statutory work gives the opportunity to request the psychological input required, rather than selecting from a checklist of statutory work.
Do we provide services for social, emotional, mental health and emotional wellbeing?
As evidence-based psychologists, we understand that challenging behaviour usually stems from underlying social, emotional and mental health (SEMH) reasons which is why we provide specific SEMH services. We focus on correctly identifying SEMH needs as swiftly as possible in order to implement effective interventions. Our SEMH work provides students with strategies and techniques to increase their academic potential and emotional wellbeing with the aim of having a successful transition back into mainstream education. Our SEMH services have been designed based on the frequent difficulties faced by PRUs in order to provide comprehensive support for pupils. Our clinical and counselling psychologists have specialist experience in complex social, emotional and mental health issues so can support complex difficulties.
How can our psychology services be commissioned?
Our specialist psychology services can be commissioned on a standalone basis and through a service level agreement. Commissioning our service through a service level agreement provides great value for money as it provides the flexibility to use a designated member of our team who can have a greater impact as they understand the dynamics of each setting in addition to having built a trusted relationship with PRU staff. Read more about our school commissioned services.
How can PRUs refer to our psychology services?
We understand how important a swift referral is which is why PRUs can refer to our psychology services over the phone and online, both methods are simple. When making a referral over the phone, a member of our team will use the information provided to complete the referral form. You can also make an online referral to our services.
Do we provide training?
We provide training both on and off site to accommodate needs. Our training can be bespoke according to the needs present within a PRU and can be delivered within a workshop. We provide training to educational clusters as well as individual educational settings to increase value for money. In addition to our PRU-based services we also provide workshops and events throughout the year, read more about our upcoming CPD events.
What are the benefits of using HSR Psychology?
There are many benefits of using HSR Psychology for specialist provision in PRUs, including:
Instant access to our specialist team to respond to emerging demands
Access to a designated psychologist under a service level agreement to facilitate a consistent professional working partnership
Access to clinical, counselling and educational psychologists with specialist knowledge to work with challenging and complex individuals and groups
The use of creative approaches which are accessible to students and encourages communication in a variety of ways, leading to a holistic understanding of the individual's unique needs
Our specialist understanding of current government legislation and guidelines helping PRUs to stay in line with updating legislation
The opportunity to have consistency between settings to ensure smooth transitions
A flexible and adaptable approach which responds to different cohorts effectively
The option to receive therapeutic input in addition to statutory and non-statutory work
A flexible and bespoke service which adapts to changing needs
We are available when you need us with a broad range of specialised services to support the role of the PRU in a child or young person's life. We work with you to support children and young people to become happy, safe and ready for life's challenges. If you would like to book a free initial discussion or learn more about our services then please contact us to find out how we can help you.
How can our service be funded?
Using our specialist educational and child psychologists in your school is a long-term investment with sustainable results. We demonstrate the impact of our involvement, ensuring we are constantly working towards providing an efficient and cost effective service.
Schools fund our services from the following budgets:
Element 1, 2 & 3 funding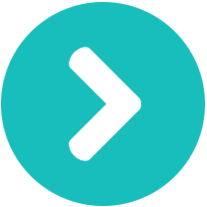 Element 1 funding is provided to meet the needs of all students and is used to fund systemic work which benefits all students within your school, through training and other whole school approaches. Element 2 funding is also known as the notional SEND budget. This can fund specialist SEND systemic work, interventions, specific assessments and consultations, which benefit individual or multiple SEND students. Element 3 funding covers statutory input, interventions and equipment stated within education, health and care plans. Our clinical, educational and child psychologists can be funded by each funding element according to your needs.
Catch-up premium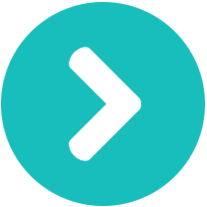 Secondary schools can use pupil catch-up premium for literacy and numeracy interventions, groups or training.
Pupil premium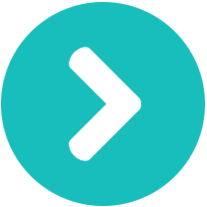 Pupil premium is available to raise the attainment of disadvantaged pupils to close learning gaps between them and their peers. Our specialist team can raise attainment through an individual, targeted and whole school level in order to make pupil premium funding stretch without compromising on the quality of service.
Looked after status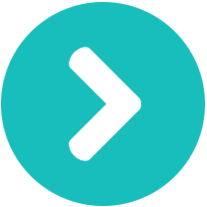 If your school has any children with looked after or adopted status then our specialist service can work directly with those children to support them in their learning through allocated funding.