Local authorities
We provide local authorities with immediate access to our specialist clinical, educational and child psychology services. At HSR Psychology, our services have been designed to fulfil statutory and non statutory work, in addition to consultation and systemic work.
Which government legislation and guidance do we follow?
As specialists it is our responsibility to ensure that we follow all relevant government legislation and guidance. Our team of psychologists know and adhere to relevant government legislation and guidance, including:
SEND Code of Practice (2015)
Children and Families Act (2014)
Children Act (2004)
Equality Act (2010)
Special Educational Needs and Disability Regulations (2014)
Early years outcomes
The national curriculum
Being familiar with legal guidelines and statutory responsibilities allows us to help to achieve aims and responsibilities.
How do we work within the SEND Code of Practice?
The majority of the work we do involves working with children and young people with special educational needs and disabilities, therefore the guidance that has the biggest day-to-day impact to our role is the SEND Code of Practice (2015).
The SEND Code of Practice (2015) has guided the development of our psychology service to ensure that we support education providers with their statutory requirements and beyond. We raise aspirations of children and young people with special educational needs and disabilities (SEND) and promote high expectations. Including and involving children and young people supports our child-centred and holistic approach. The SEND Code of Practice (2015) places a priority on early identification and interventions, which is difficult to do when there are long waiting lists with high referral and acceptance criteria in place. At HSR Psychology we work with all areas and levels of need.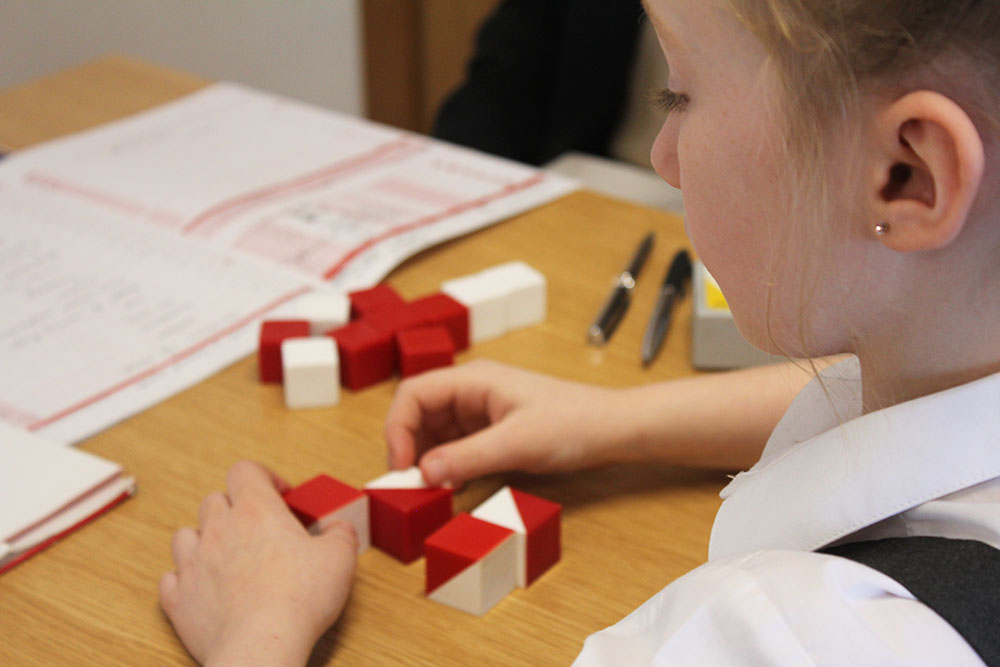 How can we help local authorities?
Our specialist psychology team help local authorities in many different ways depending on the specific authority. Some local authority educational psychology services are helped through us supplementing existing provision due to high demand. Local authority educational psychology services are in high demand for many reasons, including:
A desire for early identification among education settings, parents and carers
The transfer of statements to education, health and care (EHC) plans by the 2018 deadline is redirecting resources away from direct input
High levels of SEND with low staffing levels due to long-term absence
An increase in demand may lead to some areas experiencing long waiting lists, high acceptance criteria and a shortage of follow up support. We provide instant access to our team of professional psychologists to support you in meeting needs and requirements where necessary.
What benefits do we give to the local authority?
If a local authority worked with us then they would receive many benefits, as we:
Provide flexibility within the local authority's provision as our educational psychologists can fill any gaps in provision
Are a cost effective service who can work through a commissioning agreement or on a standalone basis according to needs and requirements
Provide immediate access to our network of associate educational psychologists
Are bespoke to needs, so we will carry out the necessary input to complete the work requested to the local authority's specifications and requirements
Offer a broad scope of specialisms within psychology and can provide local authorities with specialist psychologists for specific cases, offering strength and depth
Have experience of working within local authorities
Accept referrals relating to challenging cases which may need to be completed privately
Provide supervision to psychologists and other professionals, supporting supervision requirements
To talk to a member of our team about working with HSR Psychology then please contact us now.
How can we facilitate a joined-up approach?
From the ground-up our service has been developed to be an integrated support service. We facilitate a joined-up approach through considerate information sharing, shared responsibilities and providing non statutory services to extend provision in cases when needed. Our cost effective psychology services are based in education, home and community settings. Working together facilitates an efficient, comprehensive, joined-up approach to SEND through shared information, supporting a 'tell us once' approach. We are available to supplement and broaden existing local authority services, which could include referral to our clinical psychologist and interventions. As schools are receiving more budgetary freedom to commission external services, a joined-up approach would also include co-operation with the local authority for a handover of specialist services to ensure that need could be met in specific areas.
How can our psychology services be commissioned?
There are many ways for our specialist psychology services to be commissioned. We can work with local authorities through any commissioning arrangements they may have. Our specialists can work through a procurement process or provide a quote for specific services. We can be commissioned for ongoing and short-term work. If the local authority has a backlog of work then our specialist team can be commissioned to provide services exclusively to reduce the backlog of work. During a time of limited funding for external services, our services are extremely cost effective.
What assessments do we carry out?
We carry out a broad range of assessments, including assessments for an EHC plan. Instant access to our specialist clinical, educational and child psychologists ensures swift assessments. Our team can be commissioned to provide the number of assessments required to reduce local authority workload, to reduce average waiting times, to facilitate need in addition to covering staff absences. Read more...
How can we help with EHC needs assessments?
There are many ways in which we can help with EHC needs assessments. When a local authority has decided that an EHC needs assessment is necessary, yet has a long waiting list, our specialist psychologists can be commissioned to carry out needs assessments in order to reduce your waiting lists. We are committed to providing a transparent service and this extends to EHC plans; if our specialists conclude that a plan is not necessary then that information shall be passed on to the local authority, the individual, their parents or carers and the education setting. All decisions made will be timely and well informed. Having instant access to our psychologists supports swift assessments. Any evidence and advice submitted by our specialist psychologists will always be specific, clear and accessible with advice for relevant outcomes. EHC plans will be written in accordance to the guidelines of the local authority we are working alongside. To enable an efficient process, when a local authority has requested information and advice we will provide it within three weeks of the request, giving the local authority plenty of time to have the report inside its statutory obligations.
Local authorities and CCGs should consider the role that private, voluntary and community sector providers can play in delivering services.
The local authority must not seek further advice if such advice has already been provided (for any purpose) and the person providing the advice, the local authority and the child's parent or the young person are all satisfied that it is sufficient for the assessment process. In making this decision, the local authority and the person providing the advice should ensure the advice remains current.
Do we provide professional development services?
We provide many professional development services to suit needs. Our psychologists are available to provide onsite training on clinical, educational and child psychology subject matters, and regularly hold workshops, CPD events throughout the year. As a private group of specialists we provide impartial audits and reviews of services and systems. Supervision is an important aspect of clinical and therapeutic work and our supervision services are tailored to suit a broad range of supervision needs.
Do we provide post-16 services?
We provide a broad range of post-16 clinical and educational psychology services. Our specialists work with post-16 education settings, apprenticeship providers, young people aged 16-25 and community settings. Read more...
Local authorities should encourage young people to make an early claim for DSA so that support is in place when their course begins. Where a young person with an EHC plan makes a claim for DSA, the local authority must pass a copy of their plan to the relevant DSA assessor, to support and inform the application as soon as possible, where they are asked to do so by the young person.
We welcome a joined-up approach to supporting needs with local authorities. To find out more about commissioning our clinical and educational psychology services then please contact us to talk to a member of our team.